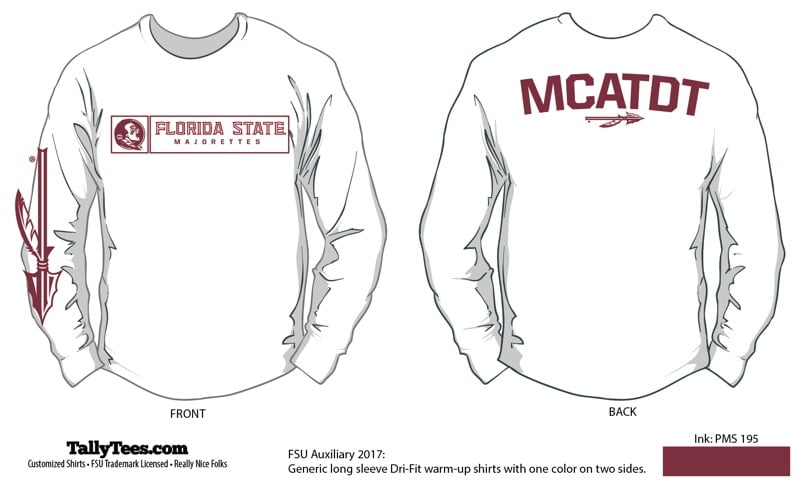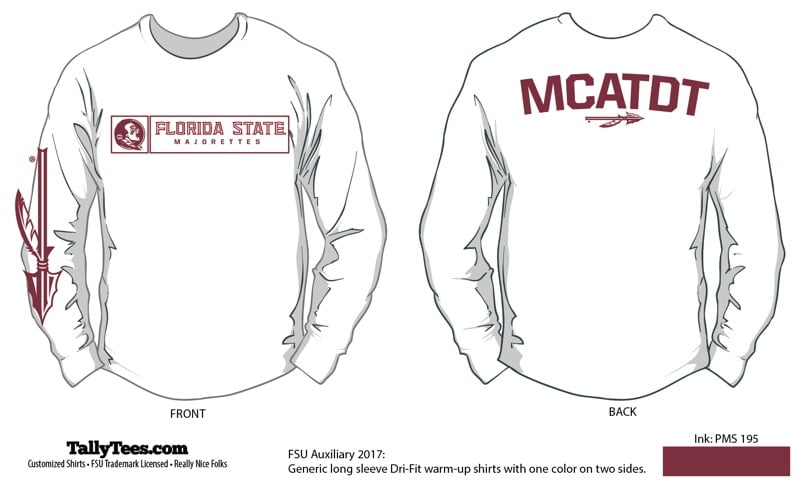 FSU Majorettes 2018 White Long Sleeve Tee
$23.25
UNISEX White long sleeve tee (generic brand) with prints on front, right sleeve, and back shoulder area.
THIS IS AN ADVANCE ORDER FOR AUXILIARY MEMBERS ONLY.
Each order will be individually bagged and labeled (that's the "shipping" cost). Please keep in mind we won't ship these. The entire order will be delivered to Karrissa upon completion.